Sanctuary Condominium 4 in South Padre Island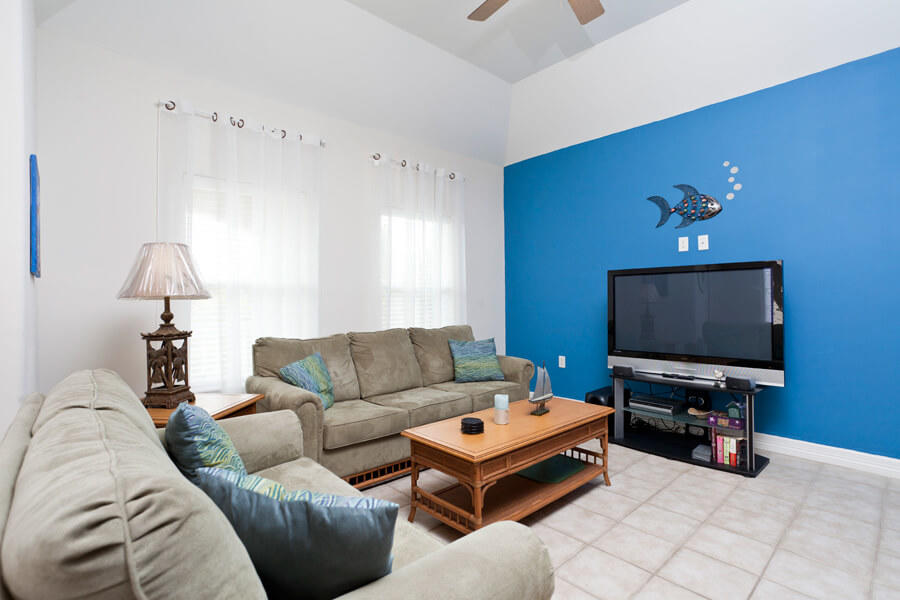 Area: Short Walk To Beach

Dist. To Beach: 1/4 Block
The Sanctuary 4 has it all, spaciousness to affordability, in a cozy two-bedroom floor plan
Relax in the living room, watching cable TV the flat screen or hook up your video streaming device to the free WiFi. When you're hungry or ready for a snack, you'll have all the equipment you need to cook meals in your full kitchen!
Two bedrooms and two bathrooms accommodate up to six guests quite comfortably on a king-size bed in one bedroom and a queen size in the other, and the kids can camp out in the living room on the sofa sleeper. The master even has a private bathroom and flat screen TV!
Right outside the master bedroom, you'll find your very own private deck with views of the pool.
If you want to eat out, you don't have to walk very far – you'll find many great restaurants such as Blackbeard's, The Island Brewery, Tom & Jerry's, and other South Padre Island favorites within blocks of Sanctuary Condominiums.
Afterward, grab your swimsuit and your towel and head down to the beach just a 4 minute stroll away. Daytime is the right time at the beach to enjoy swimming and sandcastle building. At night head over to the beach with a flashlight for some Sand Crabbing.
When you get back from the beach, drop the swim suites and beach towels in the in condo washer dryer to freshen up.
The Sanctuary Condominiums is a small boutique condominium complex with only 4 two bedroom condominiums in the building as such there is no budget for a full time care taker. To maintain a clean property everyone cooperates by picking up after themselves after using the pool area. Pool hours are from 8am to 10pm. If you are looking for a place to relax, you have come to the right place. The Sanctuary Condominiums cultivates a family atmosphere and therefor is not available for high school or college age groups.
This property is registered with the City of South Padre Island Permit No. 2016-501481.